When Licensed Battlefield Guides Tim Smith and Garry Adelman searched for photographic locations at Gettysburg in the early 1990s, they wondered if there would be any Gettysburg photo mysteries left to uncover. Garry and Tim introduce us to the first half of Garry's Top 10 Gettysburg Photo and Drawing Mysteries.
This video was taken in August 2016.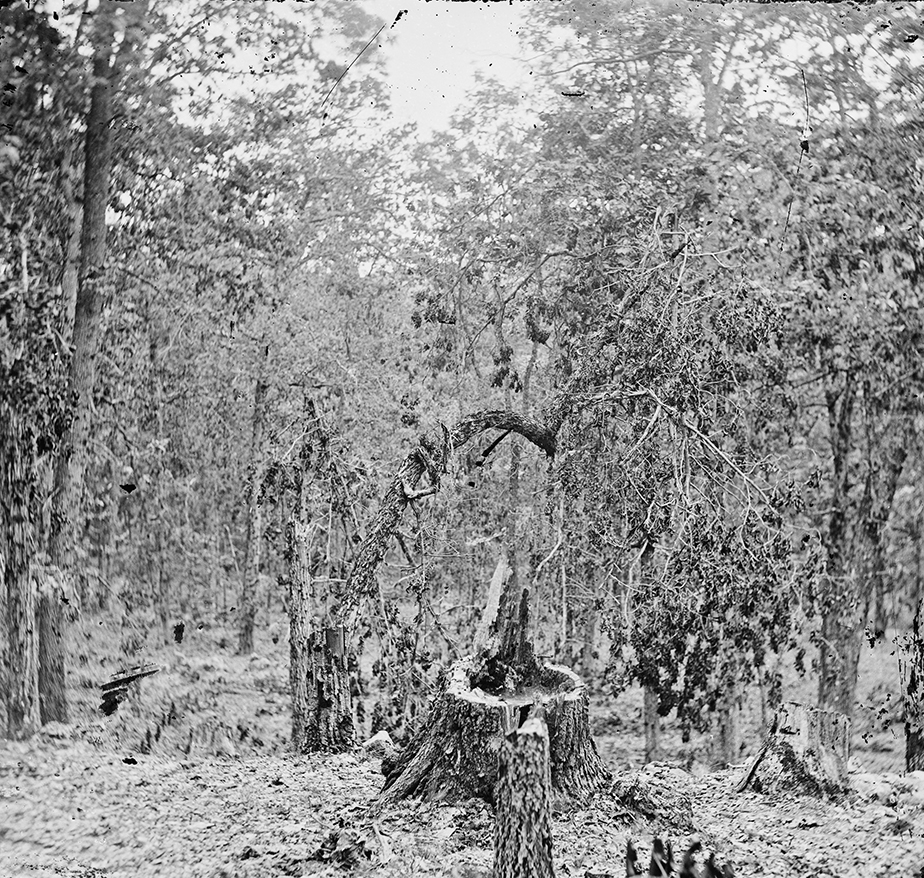 #10: The Mathew Brady photo of the stump, likely on Culp's Hill.
This image was taken in 1863 by Mathew Brady and Co. [LOC]

A reminder about identifying locations: The hints, rules, and principles for those attempting to locate the sites of Civil War photographs. Please remember that you can click on this image for a larger version.
This image was created facing north on Wednesday, March 14, 2012.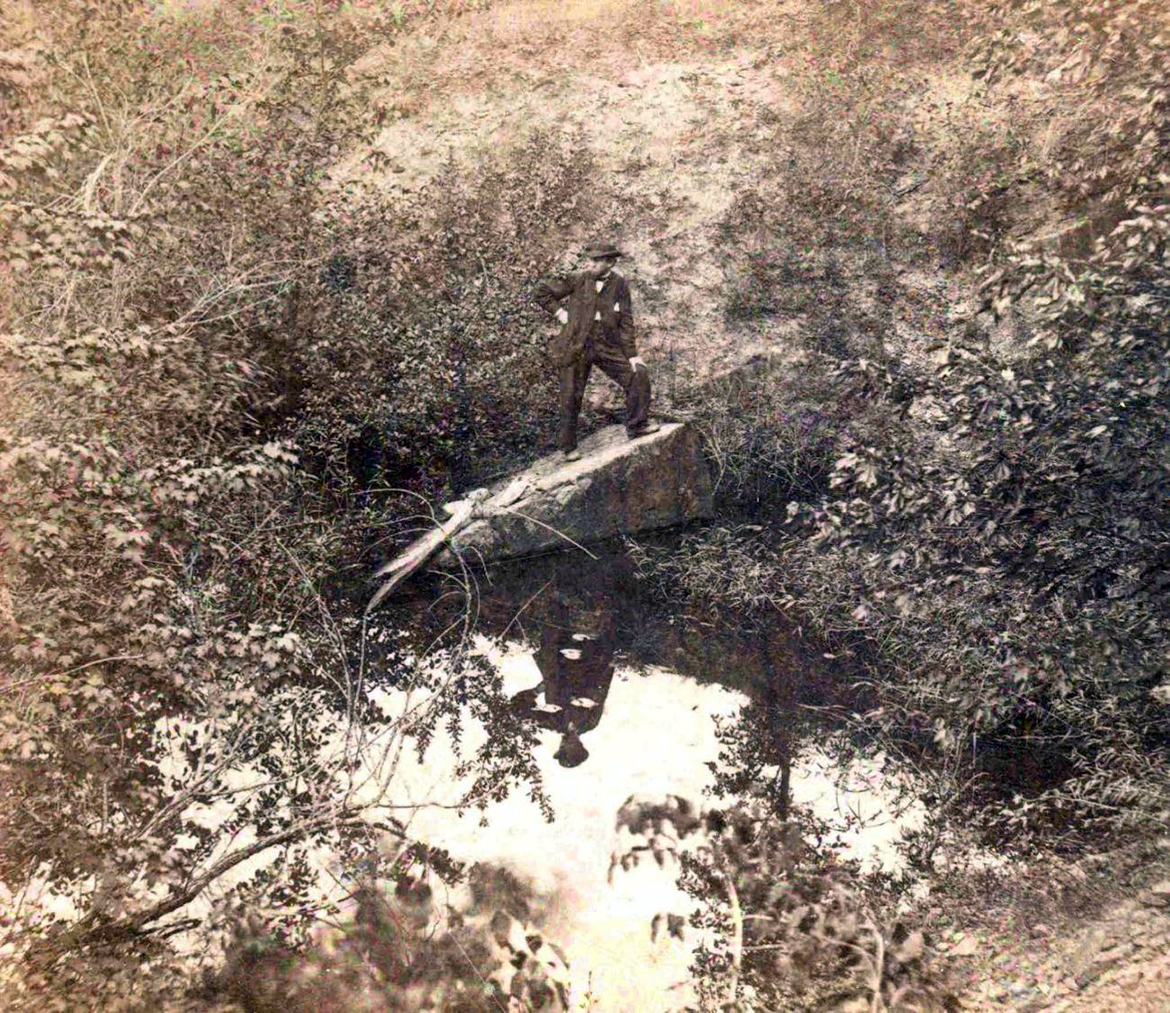 #9: C.J. Tyson stereo view of Willoughby's Run (1/3).
This image is courtesy of Garry Adelman.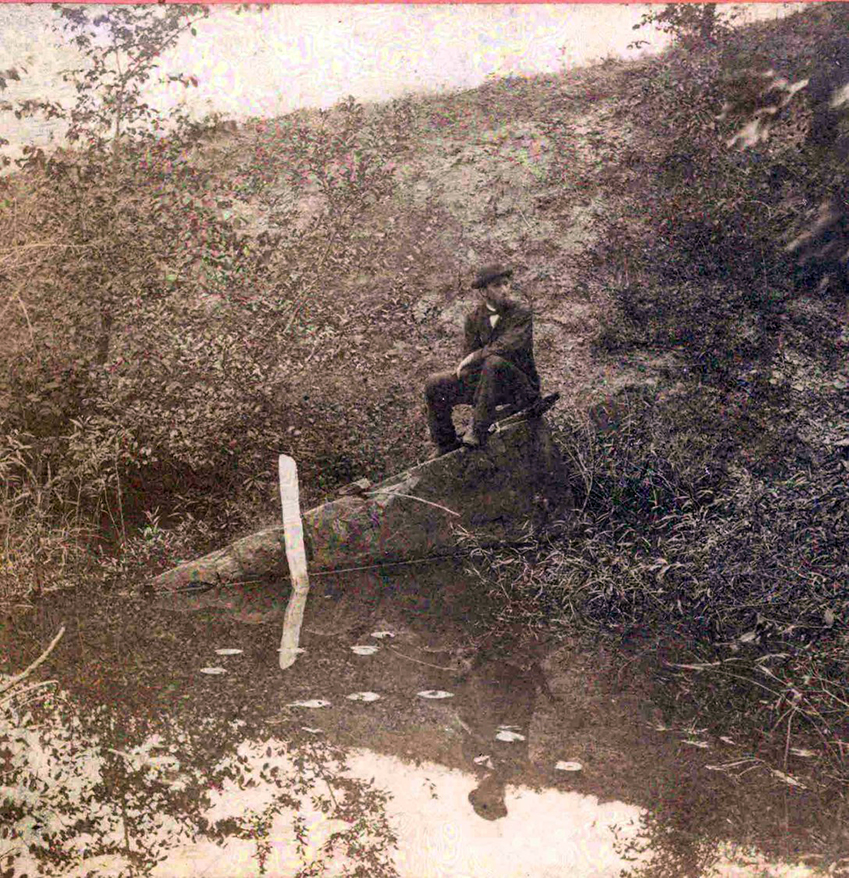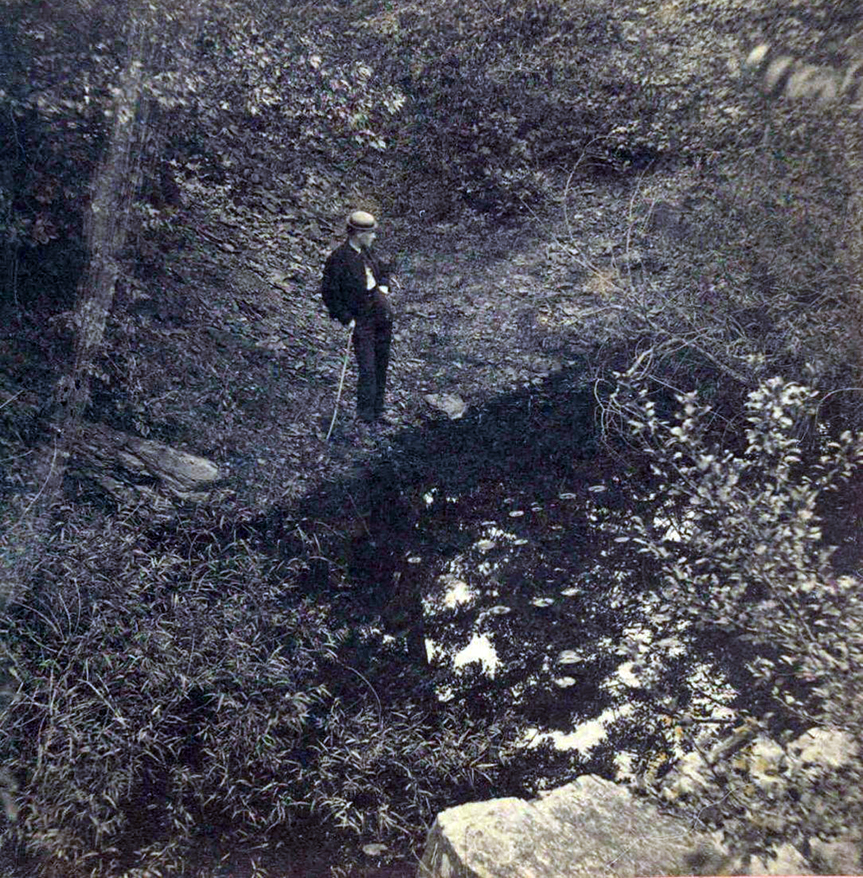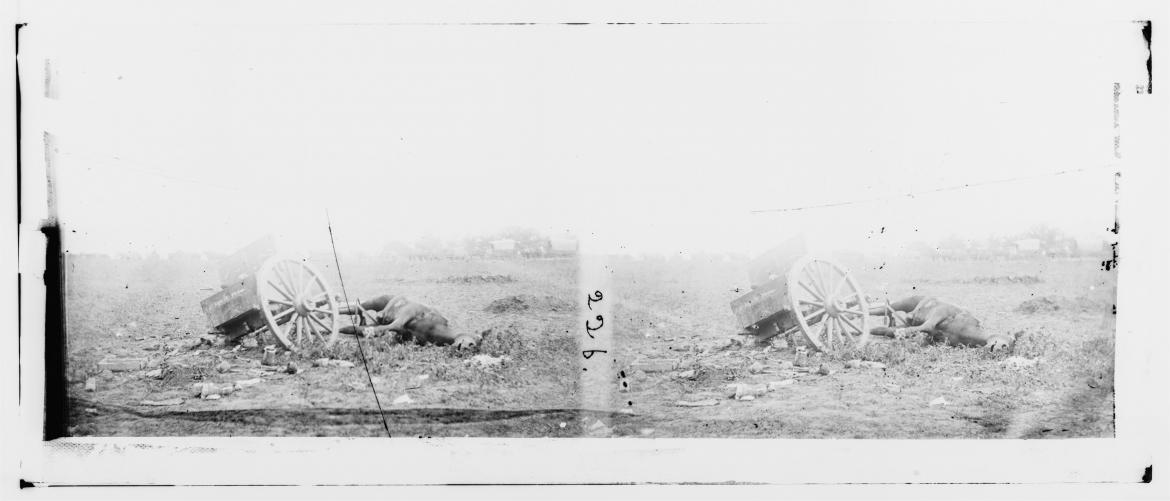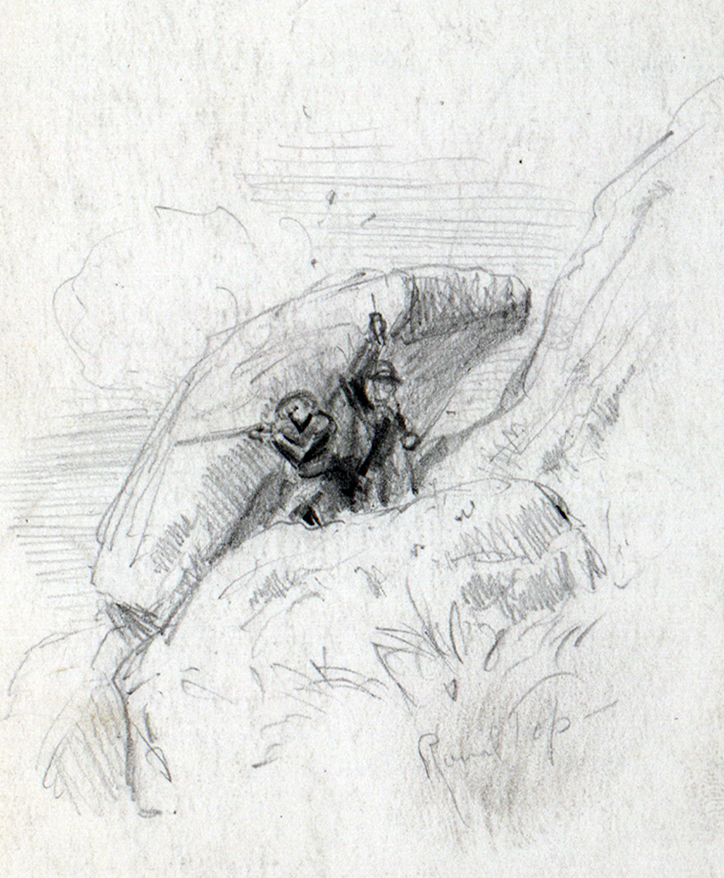 #7: Alfred Waud Riflemen Sketch.
This image was drawn by Afred Waud in July of 1863. [LOC]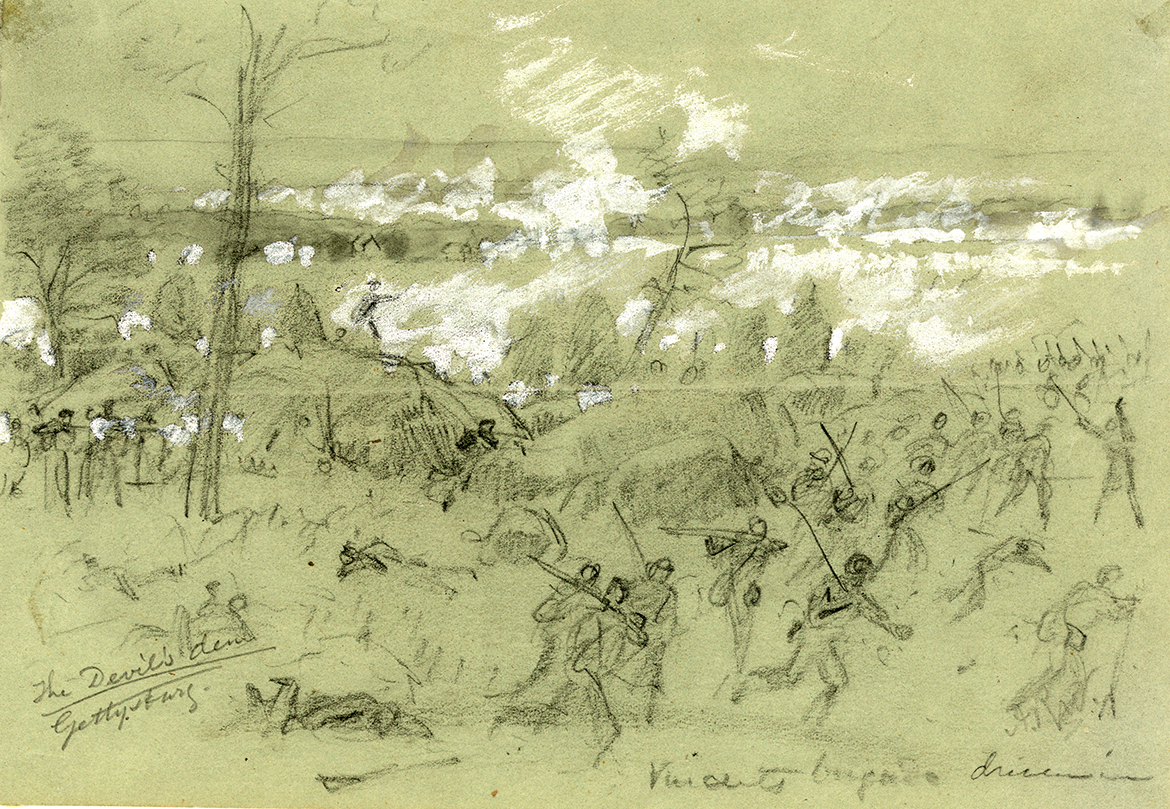 #6: Alfred Waud "Gettysburg/The Struggle for Devil's Den/Vincent's Brigade Driven In" Sketch.
This image was drawn by Alfredy Waud in July of 1863. [LOC]