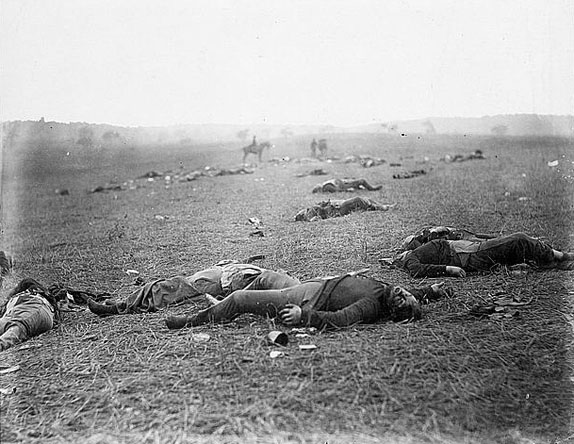 On approximately July 5, 1863, the photography crew of Alexander Gardner, Timothy O'Sullivan, and James Gibson approached the Gettysburg battlefield to produce images. The photographs taken by Gardner and his crew are some of the most famous of the American Civil War, and many of the locations for those photographs were identified by the detective work of pioneering historian William Frassanito.
Mr. Frassanito, in his publication of Gettysburg: A Journey in Time, failed to locate (to his satisfaction) where one group of photographs were taken. These photographs, now known as the "Harvest of Death," show a group of dead Union soldiers from two different angles. Many individuals have gone out on the battlefield with Frassanito's book in hand, trying to find the location of the Harvest of Death photographs. In today's post, Mr. Earl J. "Jerry" Coates presents his location for the Harvest of Death.
Earl J. Jerry Coates is a native of Ashland, Ohio. One of his great-great uncles, Nathan D. Hanson of the 1st Maine Heavy ARtillery, was killed in action at Petersburg, Virginia. Mr. Coates also had four other great-uncles who served in the Civil War. Jerry attended Ashland College and graduated from Baltimore's Loyola College with a degree in American history. He served in the United States Army, and after his discharge worked for the National Security Agency in Washington, D.C. Coates was instrumental in the establishment of the National Cryptologic Museum at Fort George G. Meade, and he served as the facility's first curator. He retired from the U.S. government in 1994 after 35 years of service. During his time in Washington, his interest in history led him to spend at least one evening a week at the National Archives studying uniforms, firearms, and other equipment. He became a member of the North South Skirmish Association (NSSA) in 1970 and by 1992 was the national commander of the organization. Mr. Coates is considered to be one of the leading authorities on the Unites States Army Quartermaster's Department operations during the Civil War, and has authored or coauthored several volumes and numerous articles. He served as a consultant for Time-Life books, the A&E Network's Civil War Journal, and artist Don Troiani. He is a past president of the Friends of the National Parks at Gettysburg.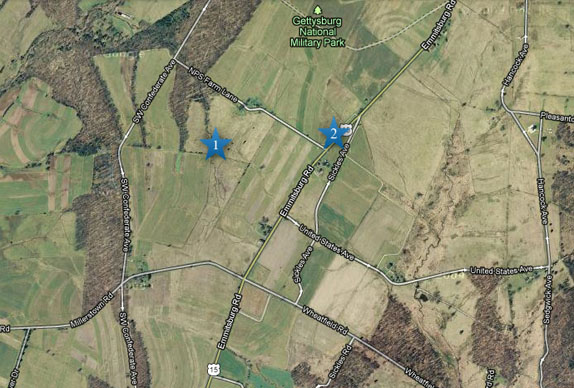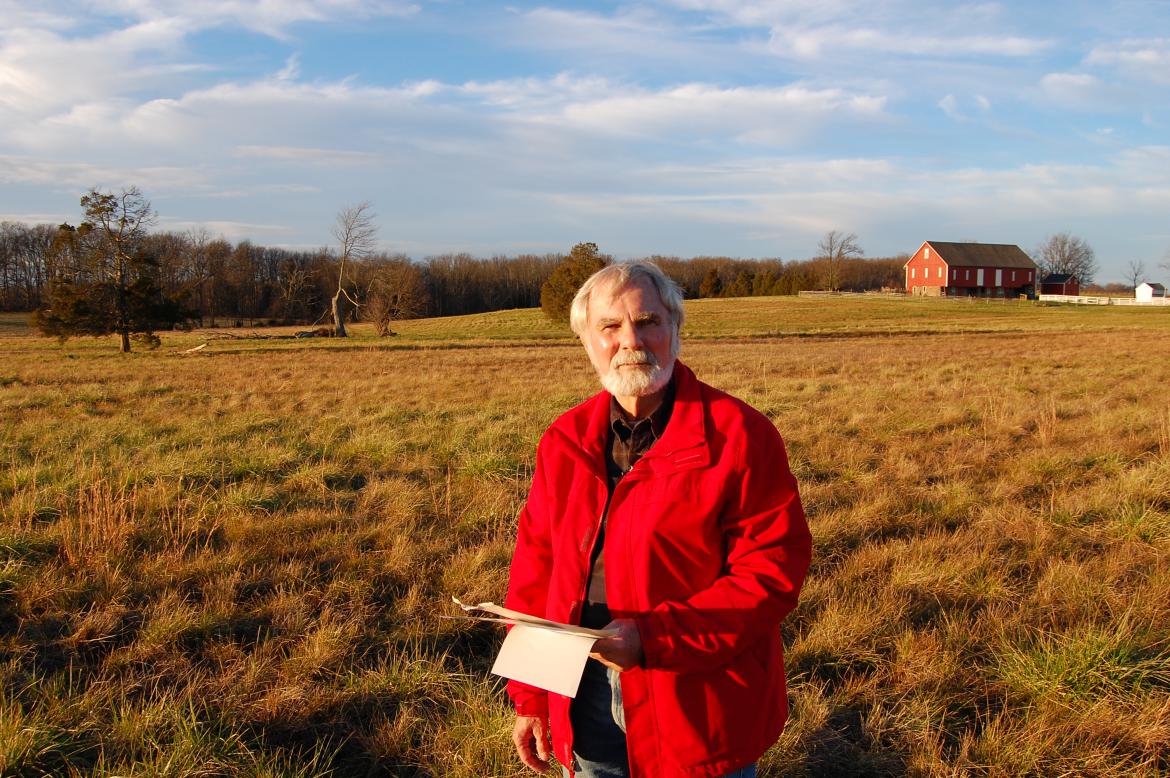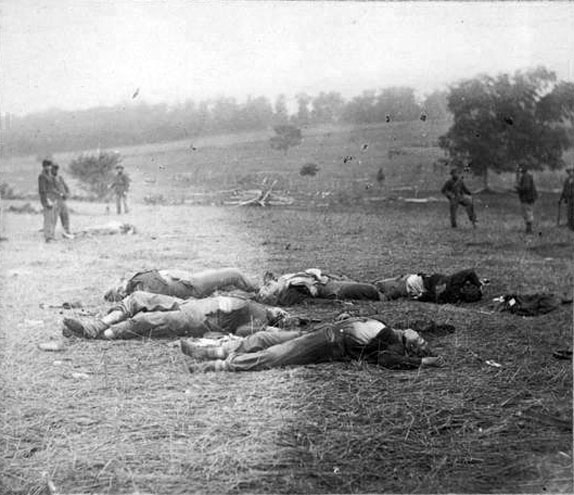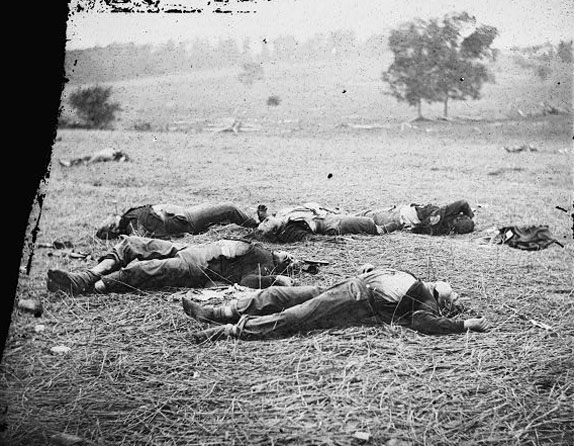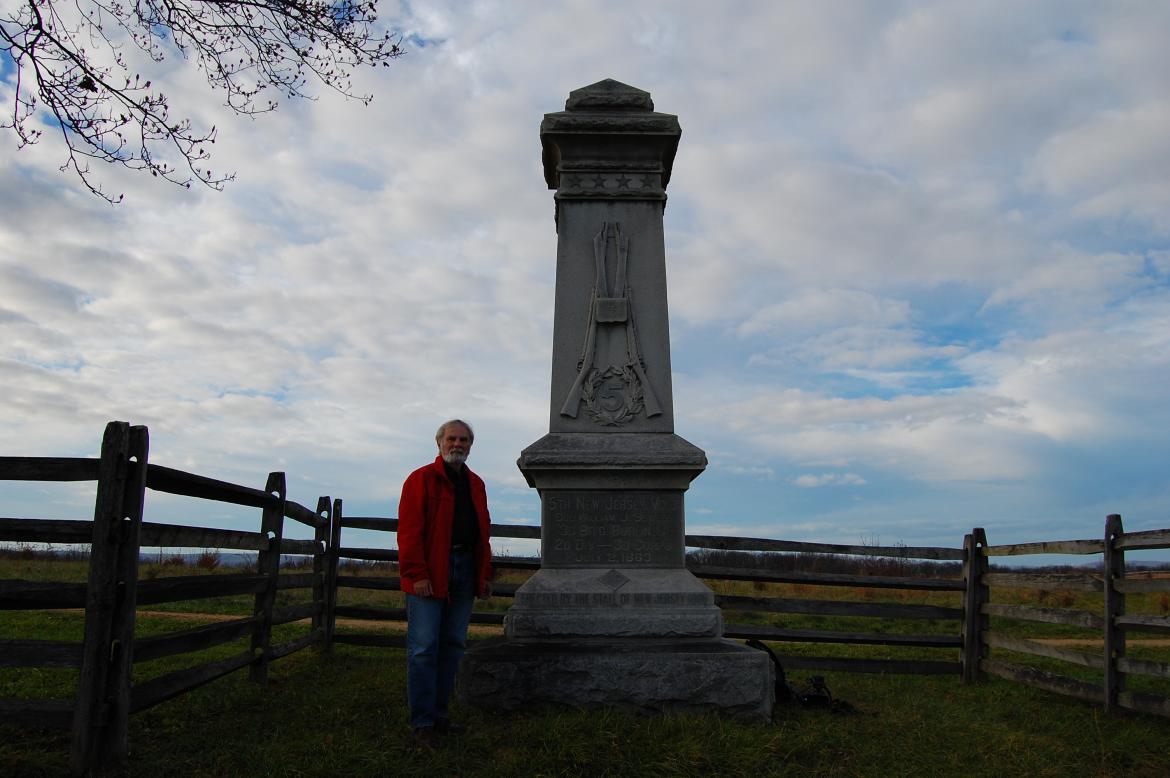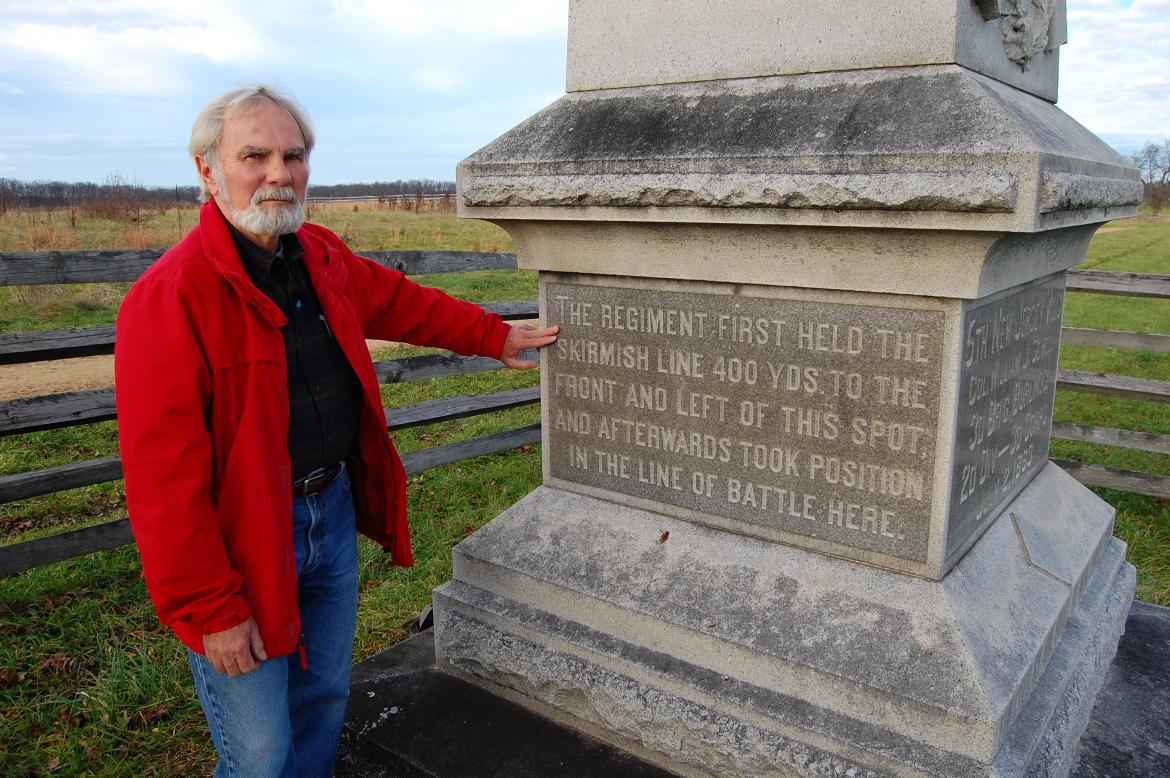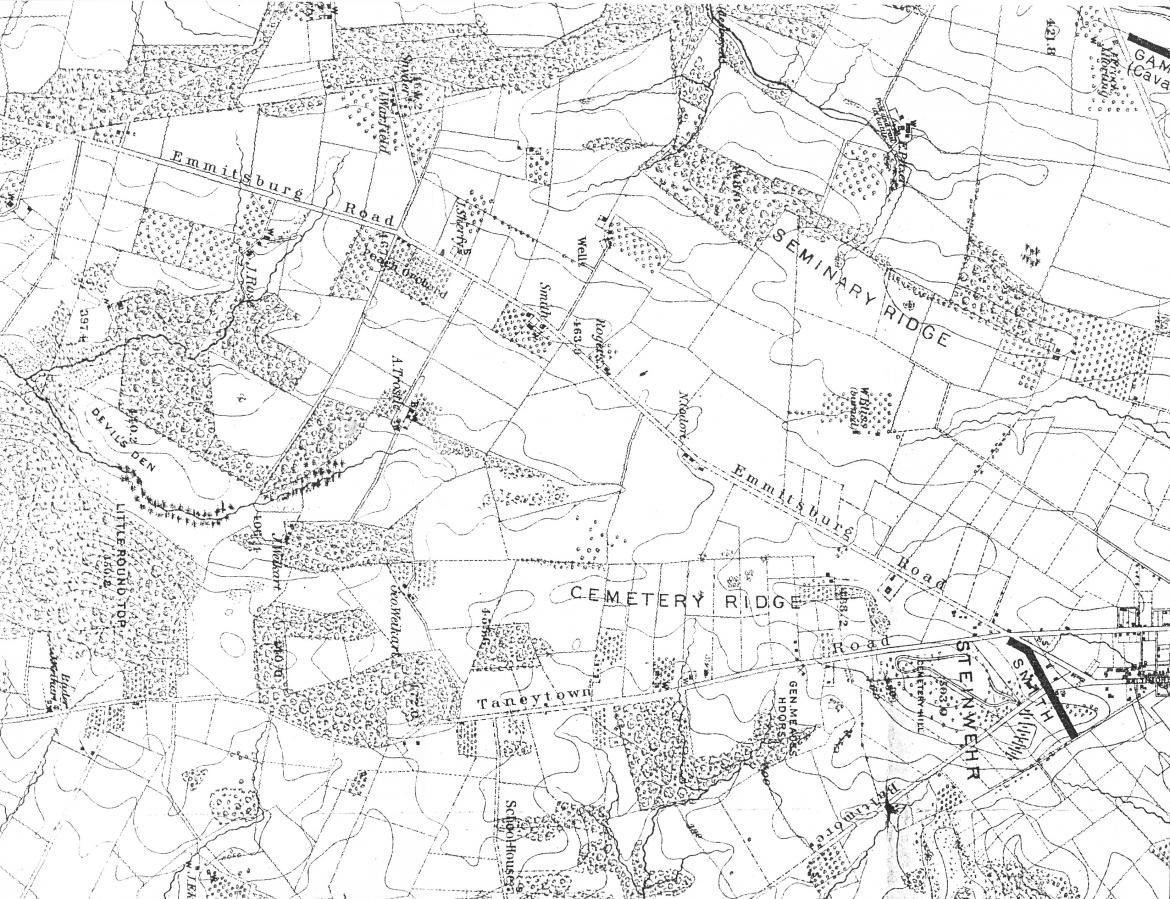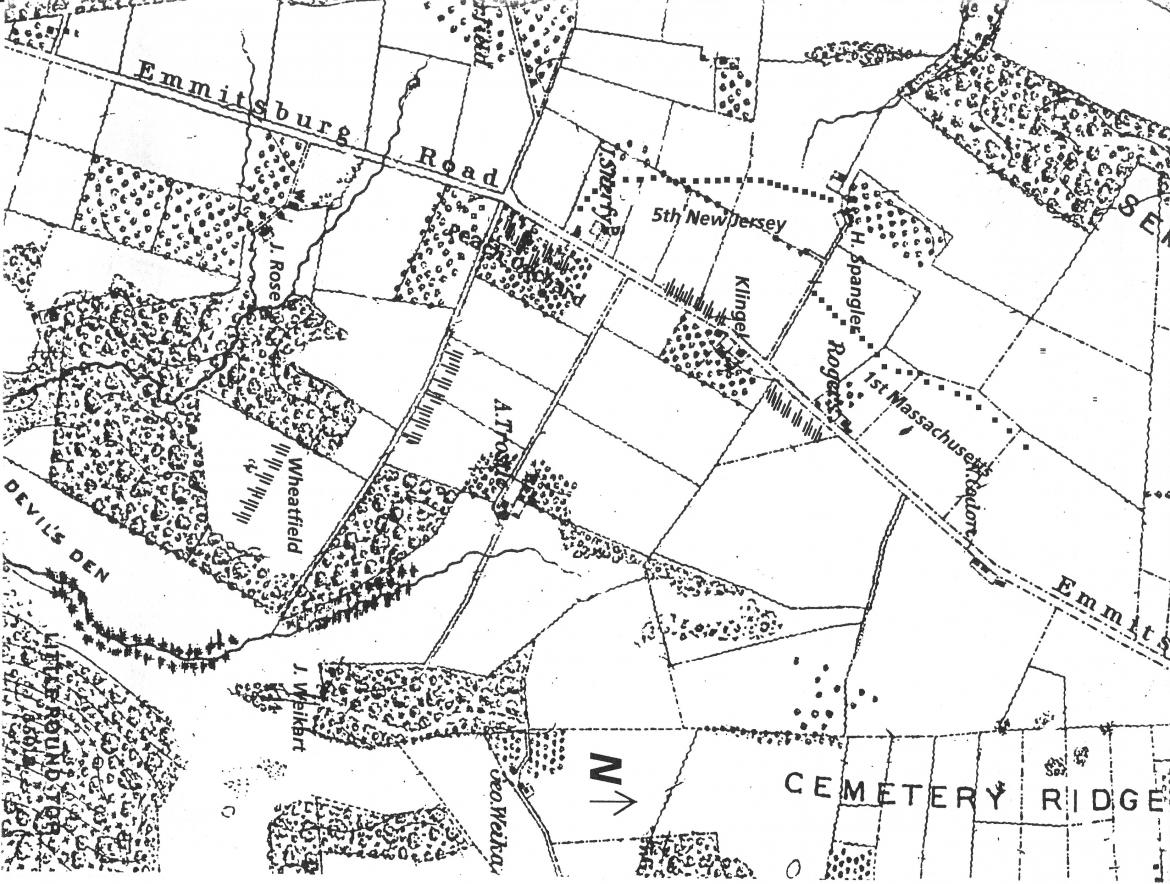 This map shows where the skirmish line of the 5th New Jersey was located around the Spangler Farm. This map is oriented facing west, and is courtesy of Jerry Coates.