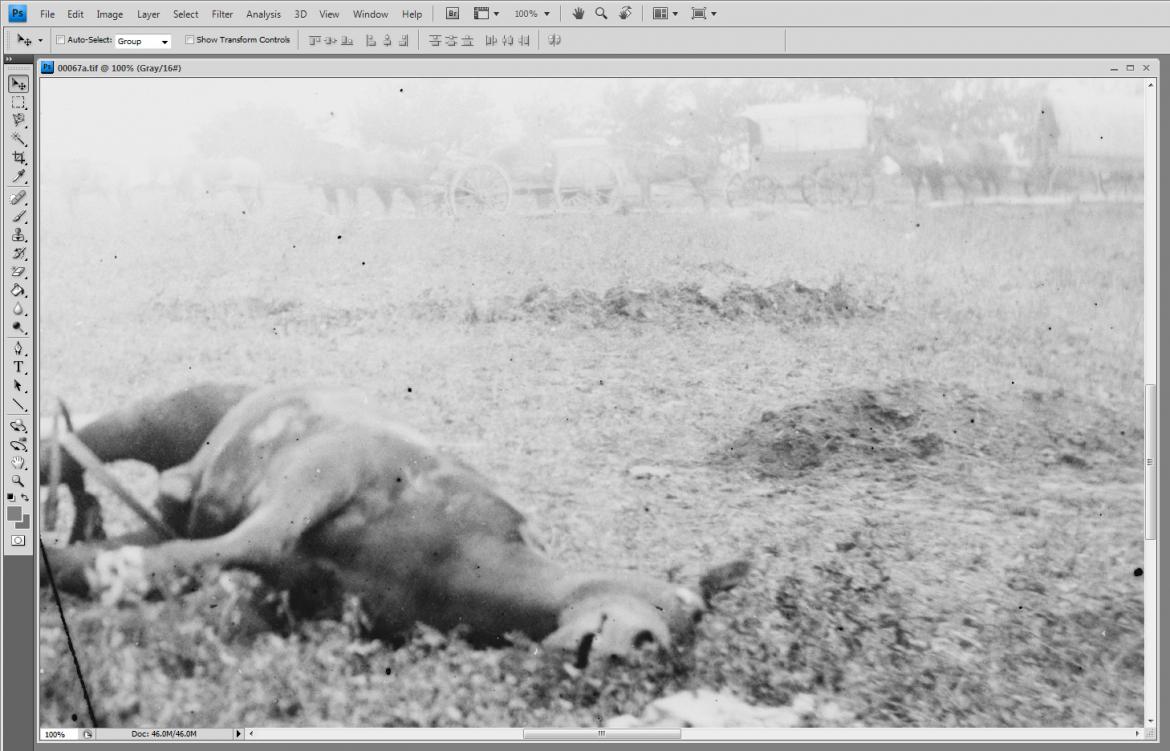 A close-up of Alexander Gardner's stereo view "Unfit for Service – on the battlefield of Gettysburg. July 1863," opened in Adobe Photoshop.
Since we posted our story about the location of Alexander Gardner's "Unfit for Service" photograph, a number of our readers have asked us to explain the process of obtaining an image like this and enhancing its tonality like we were able to do for that particular photograph. Today we take a brief look at how to obtain a copy of this image and an easy way to accomplish this "darkening" process with photo editing software.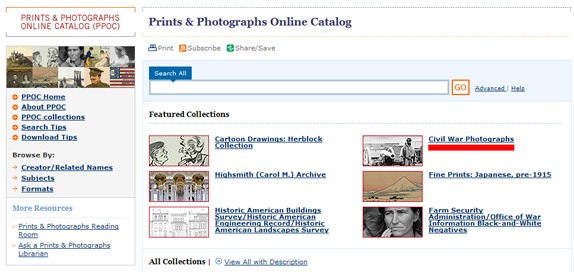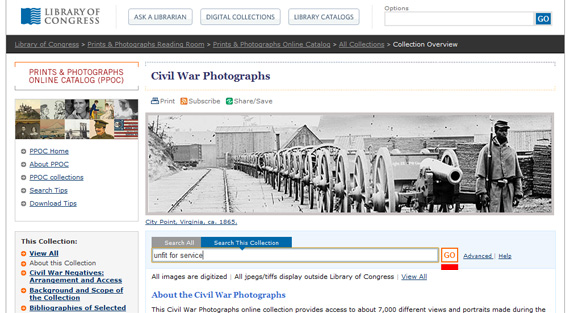 From here you could enter a search term like "Gettysburg" and eventually come across the particular Gardner photograph we're looking for. Today we will just type in "unfit for service" and click "GO."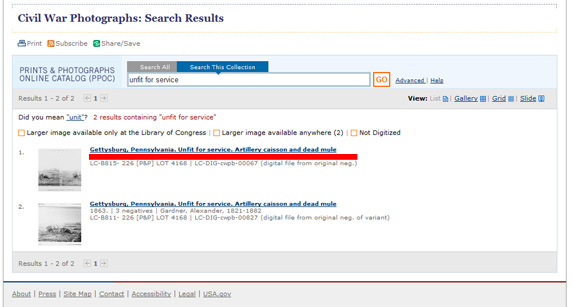 We'll then click on our first search result, "Gettysburg, Pennsylvania. Unfit for service. Artillery caisson and dead mule." The second result is not a stereo print of the negative and is of a lower resolution/clarity.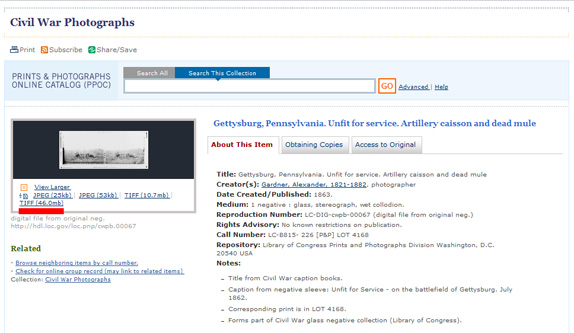 We are now on the page for the image we want to edit. On the left above the red line is a link to the highest resolution TIFF image provided by the Library of Congress. This is the image we will click on to download/open.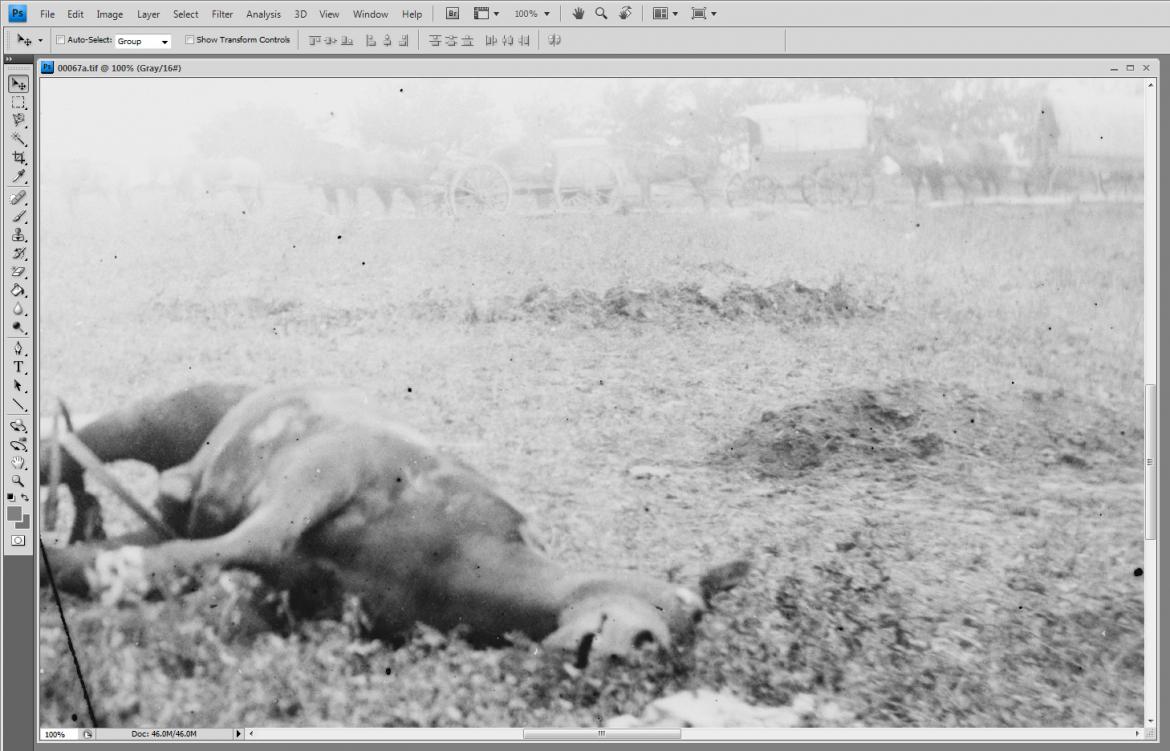 Most default photo viewers included on common operating systems will be able to view a TIFF file, but you'll need an image editing program like Adobe Photoshop (shown here) to modify the Levels within the image.
In Photoshop CS4, we go to Image > Adjustments > Levels, and move the input slider to the right, so it is centered under the vertical black bar of information (just above the red line we've included in this image). And that's really all there is to it.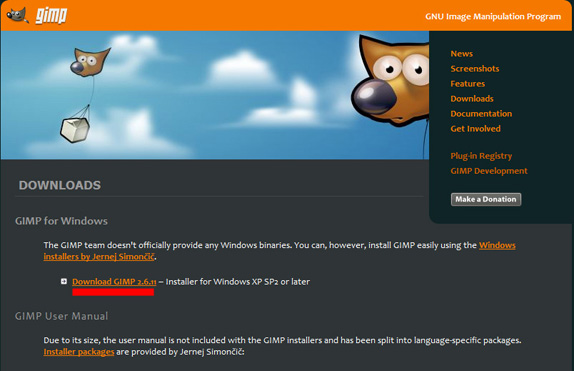 In GIMP 2.6 we open our TIFF file and navigate to Colors > Levels. From here we make the same adjustment to the input level slider (as indicated by the red lines). We hope this helps those of you who wanted an insight into this process and who wanted to apply these techniques to other Civil War photographs. The availability of these high-resolution Civil War photographs combined with modern photo editing software is exciting, and if nothing else, fun.