Known for its "high ground," the Gettysburg area has more than a few places to watch a sunset. On a cold and windy Thursday, with the ground frozen and a "wet snow" expected tomorrow (Friday), the Gettysburg Daily visited one of our favorite early evening locations.
The views in the vicinity of the Eternal Light Peace Memorial, or "Peace Light," have opened up dramatically since the National Park Service instituted its policy of restoring the battlefield closer to its 1863 appearance. Though this controversial decision has led to many trees being removed, it has made more areas visible.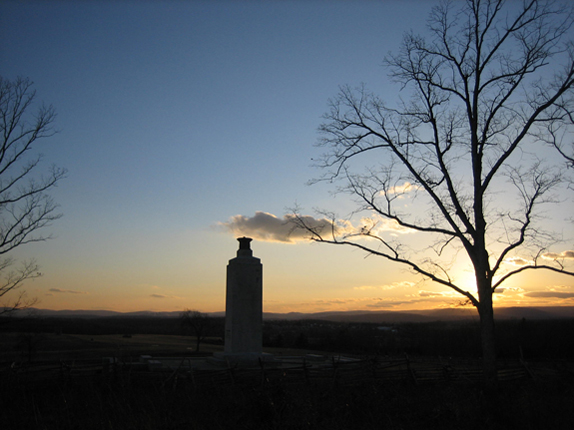 The Eternal Light Peace Memorial with the sun setting over the South Mountain range.
This view was taken from the northeast, looking to the southwest at approximately 5:45 PM, February 28, 2008.