This view was taken facing east/southeast circa 1900. Please click on this image to enlarge it.
The panoramic view above was taken circa 1900 from the top of the Oak Ridge observation tower. At the request of our readers, we were able to take both the left and right side of these stereographs and stitch them together to form a seamless panorama. We have included a few detailed views from this panorama below, for those who are unable to easily load/view the larger version above. The largest TIFF version of this stitched panorama can be downloaded by clicking here (100 MB).

The observation tower on Oak Ridge was originally 60 feet high. Before it was shortened (during the same time period that
the observation tower on Big Round Top was removed
), the view facing east towards the town of Gettysburg included many details that are not visible in our customary seasonal panorama from this position. How many can you spot in the selections below?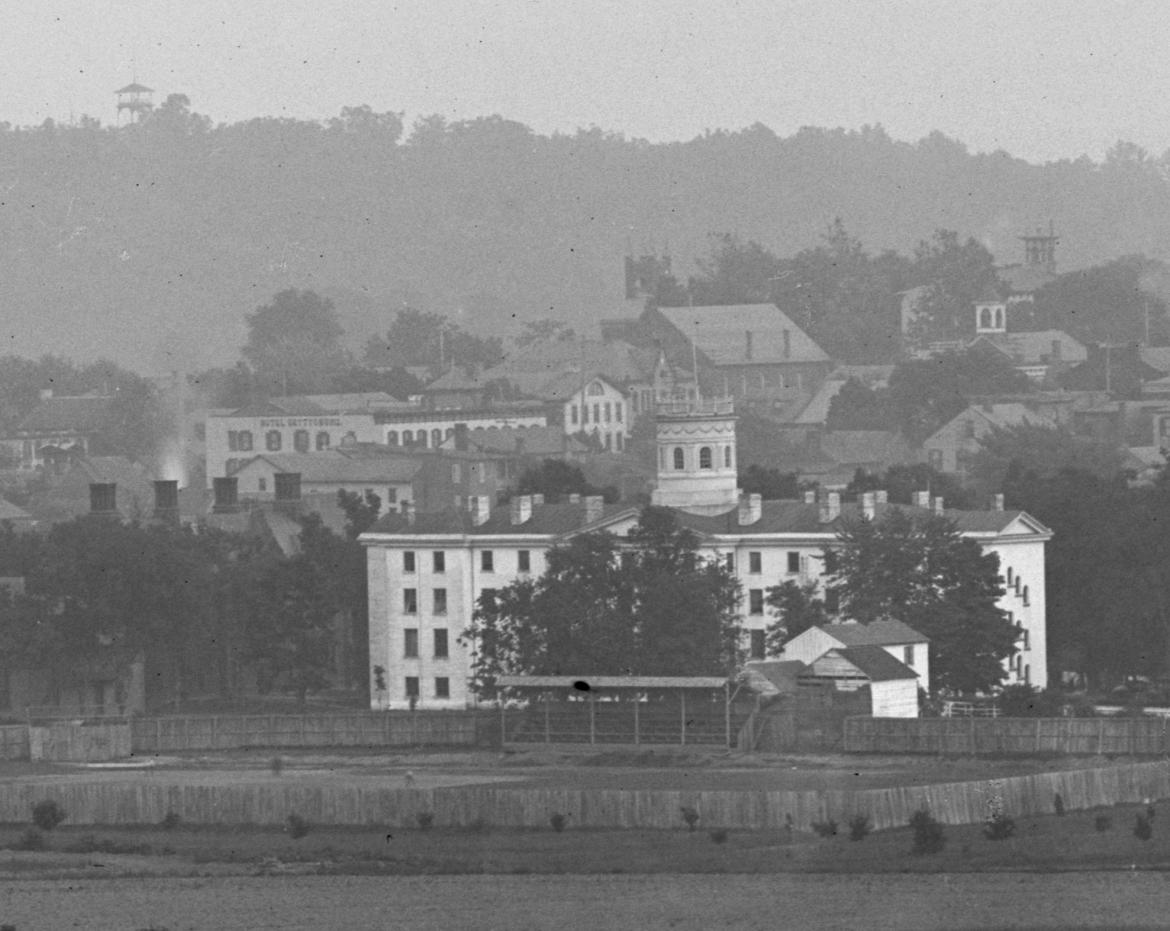 Pennsylvania Hall is in the foreground.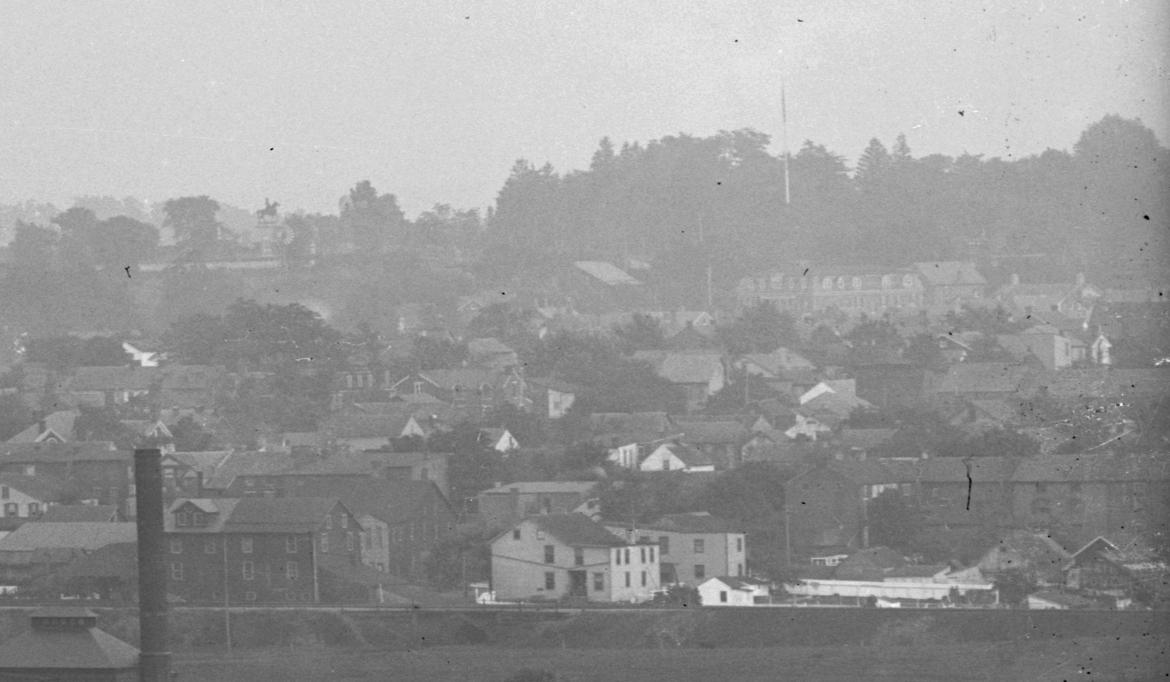 The Hancock Equestrian statue is visible on East Cemetery Hill.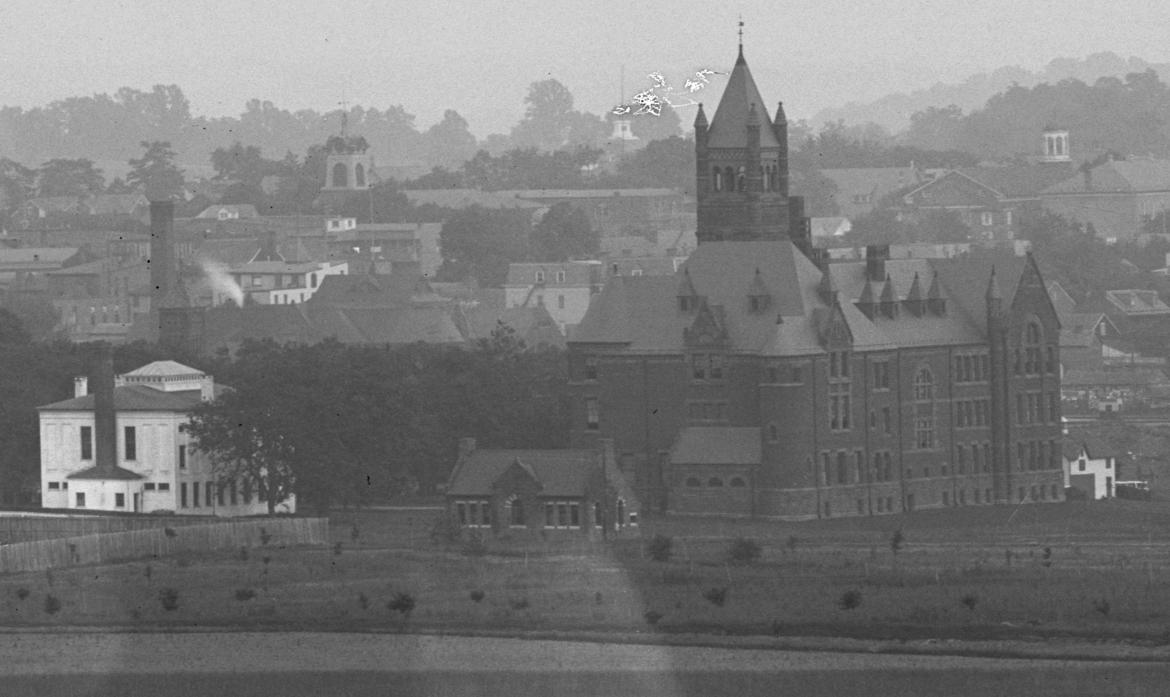 Glatfelter Hall is prominent in the right foreground. The building's main tower is 143 feet high.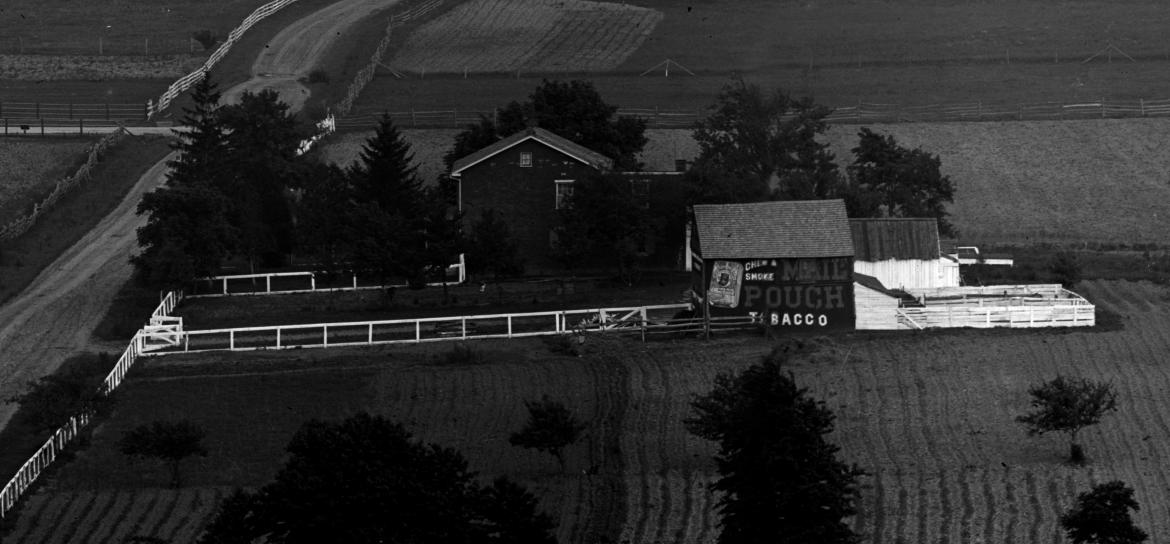 It was common for advertisers to pay owners of structures (particularly barns/sheds) to use their buildings for advertising space.

Howard Avenue.