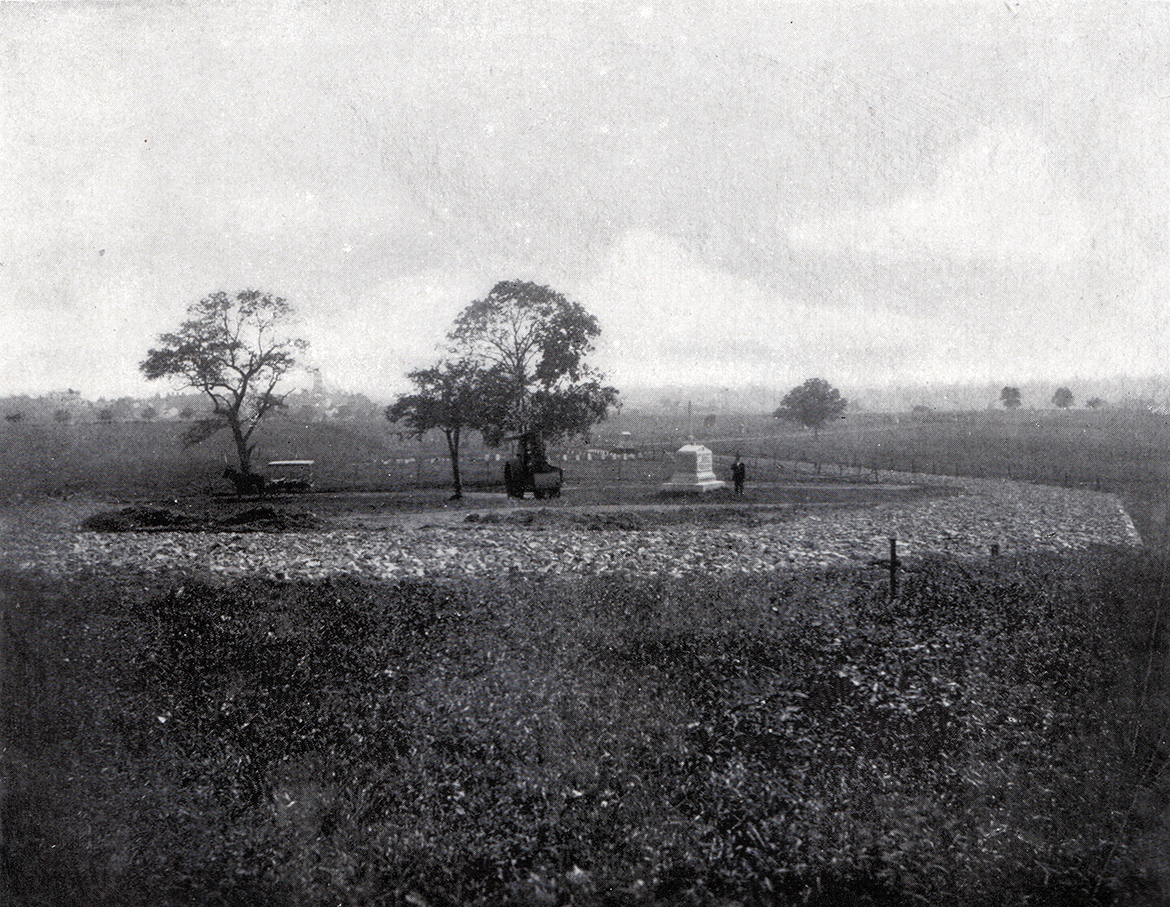 The construction of Howard Avenue at Barlow's Knoll. The man in the photograph is standing next to the shared monument to the 25th and 75th Ohio. You can also see the monument to the 107th Ohio between the monument and the roller, just above the headstones in the Alms House Cemetery.
This image was taken circa 1882.
The flag of the United States of America flying on
the 17th Connecticut Memorial Flagpole at Barlow's Knoll.
This image is captioned in the GNMP collection as "View of Howard Avenue looking north, c. late 1800's." Note the marks in the road aren't from automobiles but from carriage wheels.
This image was taken in the late 1800s [NPS].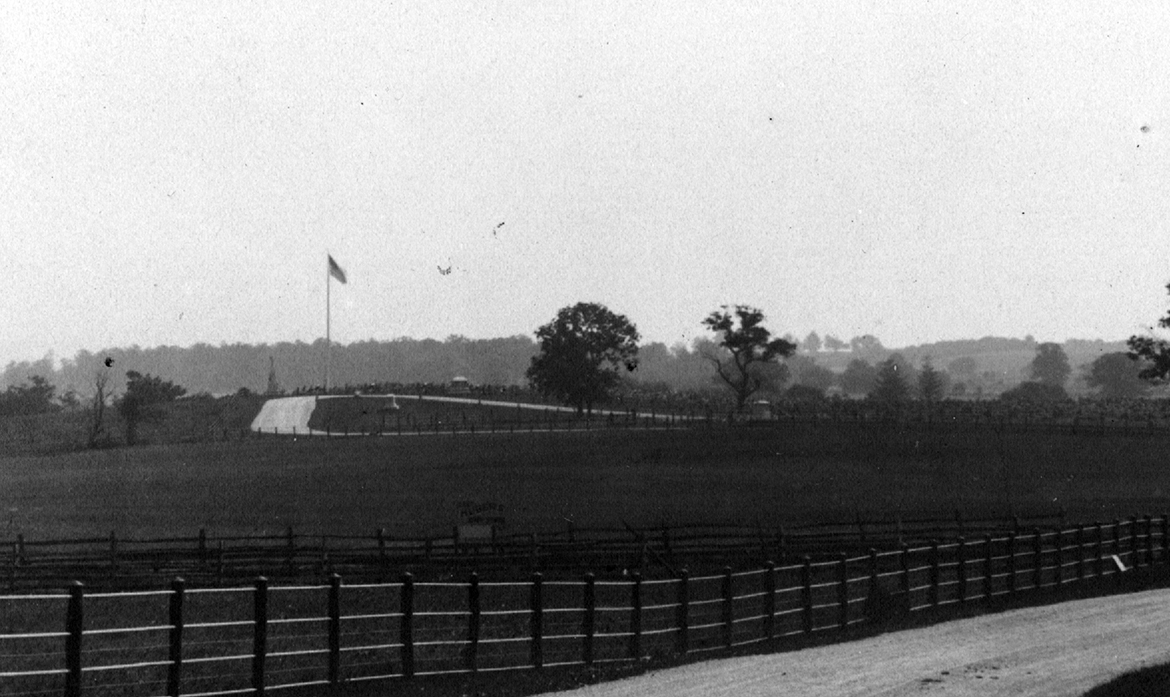 A group of volunteers from Connecticut reached out to let us know that the flagpole will be restored and funding had been secured.
This photograph likely shows the wooden flagpole on Barlow's Knoll that preceded the metal one. This detail of the previous image was taken in the late 1800s [NPS].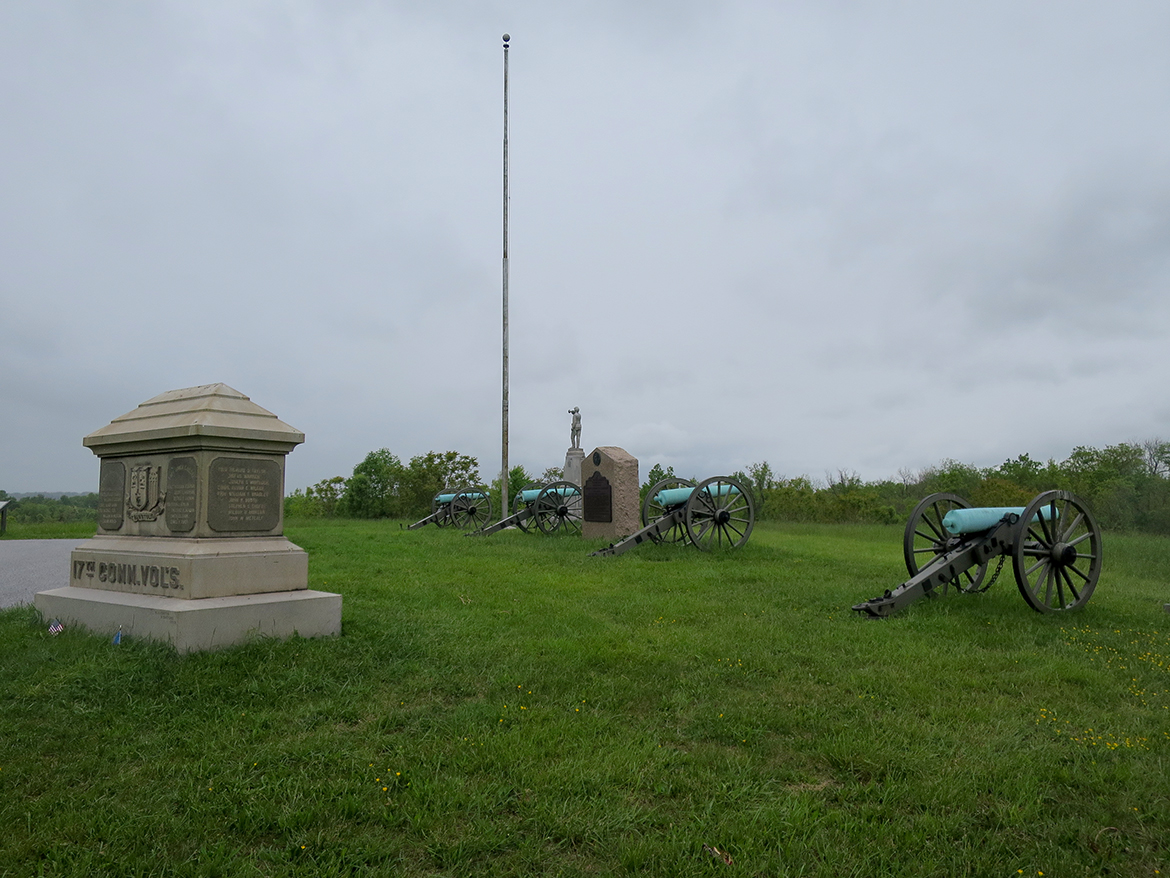 The hope is that the restored flagpole will have a re-dedication ceremony on July 1, 2018.
Thanks to volunteers Carolyn Ivanoff and Bob Angelovich for this information. This image was taken at approximately 3:15 PM on Saturday, May 13, 2017.