Colonel Edward Ephraim Cross was born in Lancaster, New Hampshire, on April 22, 1832. Commanding the 5th New Hampshire Infantry, Cross received his twelfth and thirteenth wounds of the Civil War, the final one a fatal minie ball to the abdomen, at the Battle of Gettysburg. Licensed Battlefield Guide Rich Bellamy follows Colonel Cross' journey from Uniontown, Maryland, to the pile of boulders where Rich believes he died in the early morning hours of July 3, 1863.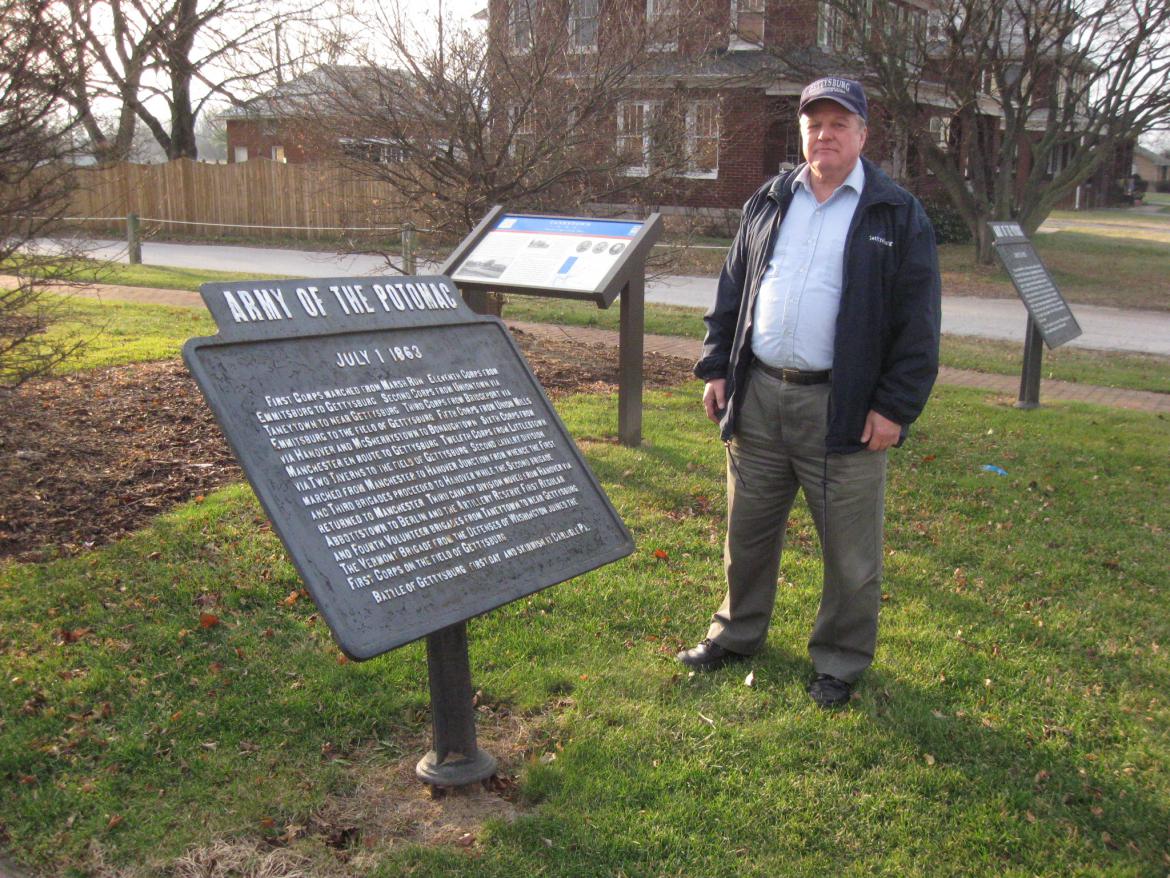 Licensed Battlefield Guide Rich Bellamy began our tour of sites associated with Edward Cross. We are near Uniontown, Maryland, approximately twenty miles southeast of Gettysburg. Cross' Brigade, which was part of the Second Army Corps camped in this area on June 29th and June 30th.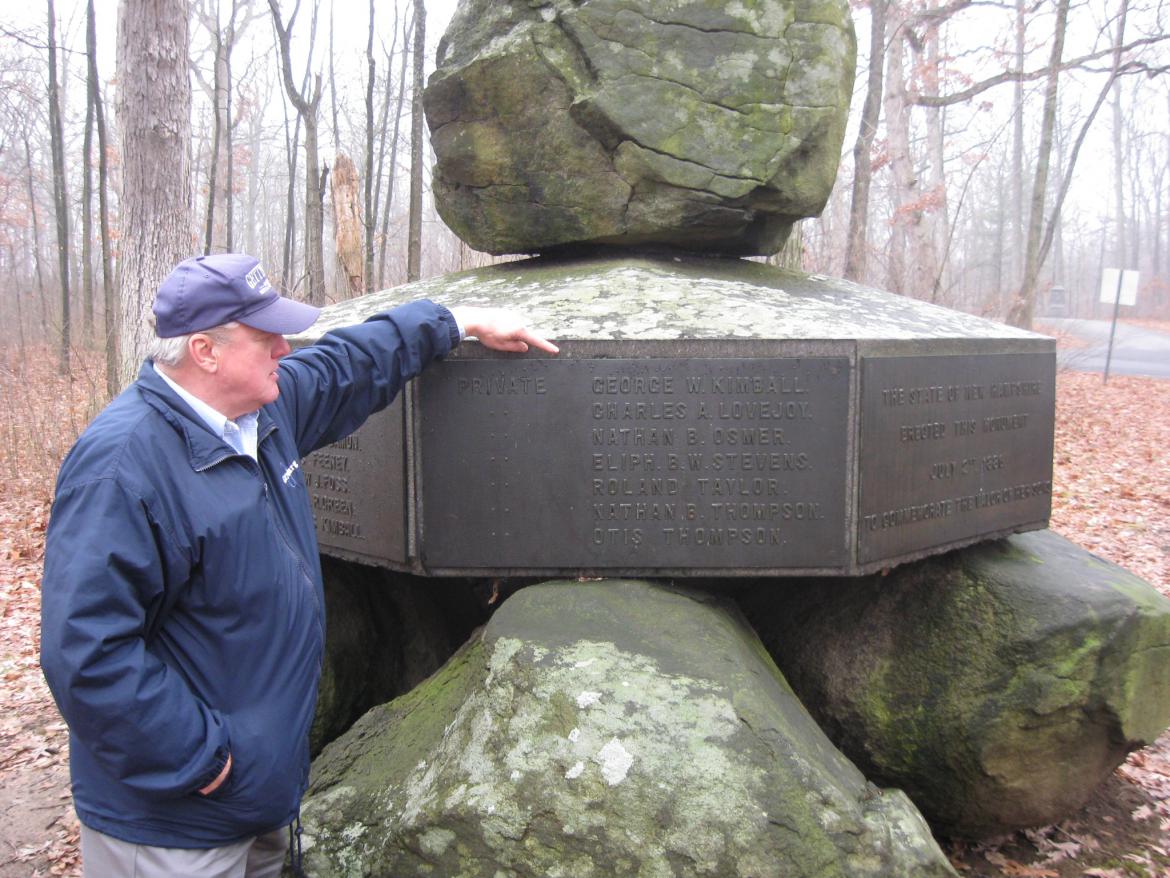 Today we will follow the Brigade from Cemetery Ridge to the Wheatfield, to the place where Rich believes Colonel Cross died on July 3, 1863.